Urban Health. Concepts, consequences and challenges for health in large cities.
Whether people are or remain healthy, is influenced by both their living circumstances and environment.
A city's transportation system, spatial layout, housing conditions, and safety are all factors that interact to create complex vulnerabilities in urban environments that affect health and contribute to health inequities.
However, novel concepts in how to design and manage a city or a district are emerging that promote behaviors conducive to health and ultimately better health outcomes.
In this conference, experts from France and Germany will explain major health threats for residents of urban environments, but also share visions and concrete prototypes for a healthier life in large cities.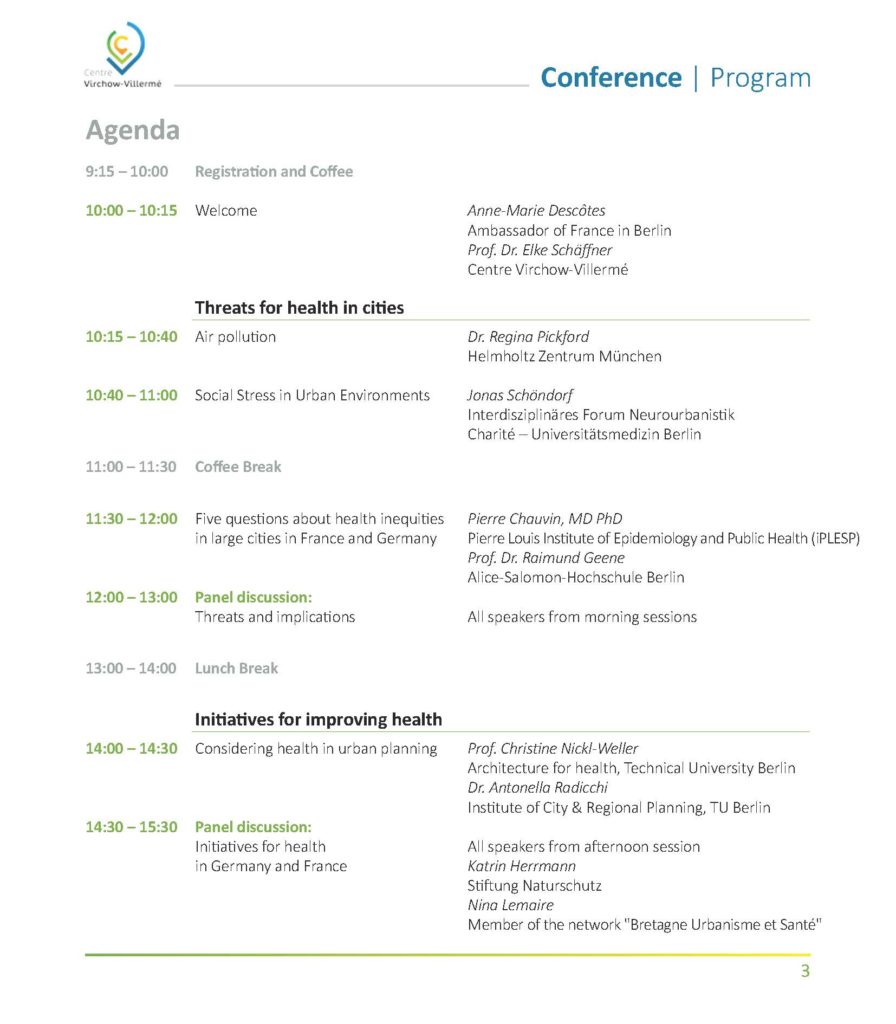 Practical details:
When: June 29 2018
Where: Französische Botschaft, Wilhelmstr. 69, 10117 Berlin, Germany
At what time: registration opens at 9.15am
See the full program here