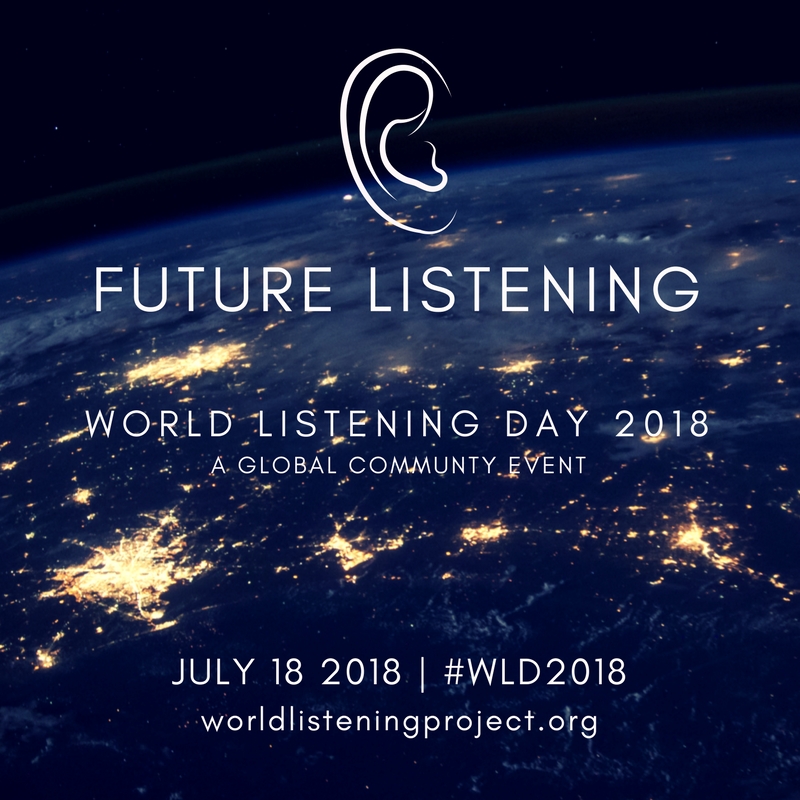 Image source: World Listening Day 2018 – FUTURE LISTENING
Soundwalk on 18 July 2018
Starting time: 5pm and 7pm
Meeting point: Kinder Kiosk at Reuterplatz
Route: Reuterplatz – Pannierstraße – Sonnenallee – Weichselstraße – Weichselplatz
Language: English/German
With: Dr. Antonella Radicchi, in collaboration with Stadtteilbüro Reuterkiez

Do you know that July 18 is the World Listening Day?
Every year many fabulous activities are organized all around the world to sensitize about the importance of listening and to live in healthy sonic environments.
This year the overall them is "Future Listening". 
It is a great opportunity to reflect on how we would like Neukölln to sound in the future and how this can impact on issues like: mobility, tourism, public health and the environment.
We will be part of this worldwide event, by organizing the soundwalks in the Reuterkiez.
The soundwalk is free and open to everyone, but places are limited.
If you would like to participate, please send an email to: antonella.radicchi@tu-berlin.de

What is a soundwalk?
A soundwalk is a walk whose main purpose is listening to any sound of the environment: sounds which are close to and far from us, continuous and discontinuous, in the foreground and in the background; sounds that we like and noise that we don't like.  Ears first, please!

Soundwalk instructions
The soundwalks will take place on July 18 2018 in the afternoon: the first soundwalk will start at 5pm; the second soundwalk will start at 7pm. Both soundwalk will last approximately 1,5 hour.
We will start with the ear-cleaning exercises.
Afterwards, we will walk in a line at a slow pace, in silence.
At each of the listening points, we will stop and we will listen to the environment in silence for 1/2 minutes.
Then the participants will be invited to reply to a simple questionnaire, composed of 5 questions.
The questions will be the same per each listening point.
At the end of the soundwalk, a group discussion will take place to reflect on the overall experience.

What's next
Data collected during the soundwalks will be analysed and the results will be shared with the community for further reflections.
Privacy will be respected: no personal information will be shared either published.