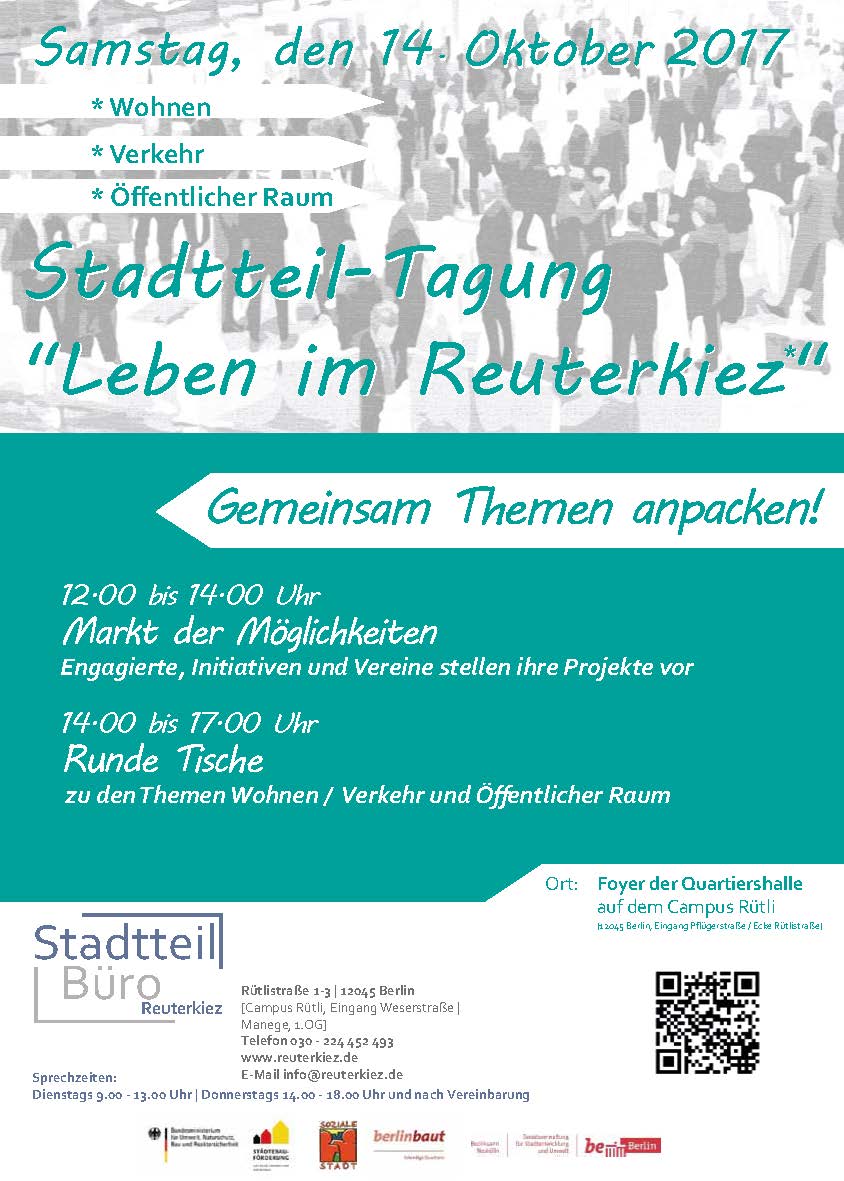 Dear all,
We are almost there.
The Stadtteil-Tagung organized by Stadtteilbüro Reuterkiez is approaching: so, let's meet next Saturday for an afternoon of debate on issues affecting the neighborhood, such as housing, mobility and public spaces!
It'll be also an opportunity to know each other a bit further.
I will also be in and I will take the opportunity to share with you the "Beyond the Noise: Open Source Soundscapes" project's results, collect feedback on them and launch the next step of the project.
And, don't forget to join us for the LIKE OR UNLIKE IT! Game.There will also be a map displaying the favorite quiet areas identified by the participants in the project and you will be asked to evaluate them, by placing LIKEs/UNLIKEs on them.
See you there, then!
Best regards/Herzliche Grüße
Antonella
WHERE?
Foyer der Quartiershalle
at Campus Rütli
(12045 Berlin, Eingang Pflügerstraße / Ecke Rütlistraße)
WHEN?
Saturday, October 14 2017
12.00 bis 14.00 Uhr – 12pm- 5pm